PE / Sports
At West Cliff Primary School we believe a healthy body will help promote a healthy and active mind. Our children receive a wide array of curriculum PE teaching, such as dance, racket sports, athletics, invasion games, gymnastics and a variety of ball games.
Children compete against peers via intra-sport and we attend a multitude of different sporting competitions and festivals across the year. We want all of our children to learn how to swim at least 25 metres, how to exercise independently, how to look after their bodies and perhaps discover a sport that they really enjoy and are able to be the best that they can be at.
Our children have swimming lessons every week from Year 2 to Year 6 to ensure that by Year 6 they are ready for surf lessons! We teach these swimming lessons at the local leisure centre.
---
West Cliff is proud to be a Sportsmark Gold School!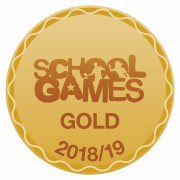 ---