Our EYFS

We aim to give every child the best possible start to their education.
This is a good school!
In November 2013 we had an Ofsted inspection that concluded that states....
The head teacher's outstanding leadership has taken the school forward rapidly since the previous inspection. 
Children get off to a very good start in the Reception class from well below expected starting points for their age. 
Good progress is firmly rooted throughout the school and standards are rising quickly.
The quality of teaching is good, with some that is outstanding. Teachers' expectations are high. They use assessment well to match work to pupils' abilities and challenge them well.
The management of teaching and learning is highly effective. It has strengthened weaker areas, lifted overall performance significantly and has had a very positive impact on pupils' achievement. 
The work of the governing body is extremely well focused on raising standards in the school and improving pupils' life chances.
---
Our EYFS curriculum is what drives our Guppy Class and our Puffin Class and both these classes work together to follow and continue your child's learning journey from the age of 2 years to the end of Reception where your child will be around 5 years old.
---
We work with children from the age of 2 until they transfer to Primary School (usually the September following their 4th birthday). 
3 and 4 Year Olds:
From the start of the term following their child's 3rd birthday they are eligible for 15 or 30 hours a week of free nursery education.
Additional sessions can be paid for if required and are available.  
Sessions run between 8.45am – 11.45am and 12.30pm – 3.30pm.
Sessions for 30 hour funding or for 15 hour funding that will span 2 and a half full days run between 8.45 – 11.45 and 11.45am – 2.45pm (with the option to extending this to 3.30pm with access to our extended services.)  
We offer a choice of sessions, subject to availability. Parents are asked to fill in a parental agreement and choose their preferred sessions that are included within the welcome pack. Additional sessions above their 15 hours can be paid for and are again subject to availability. The charge for additional sessions is £10.00. 
2 Year Olds:
We have a limited number of 2 year old places each session of the week. Families may be eligible for funded places which are allocated by the Children Centre. If you are in receipt of benefits and think you may be eligible then please speak to Mrs Grady in the office or speak to a member of the Children's Centre team. The charge for non-funded 2 year old or additional 2 year places is £15.00.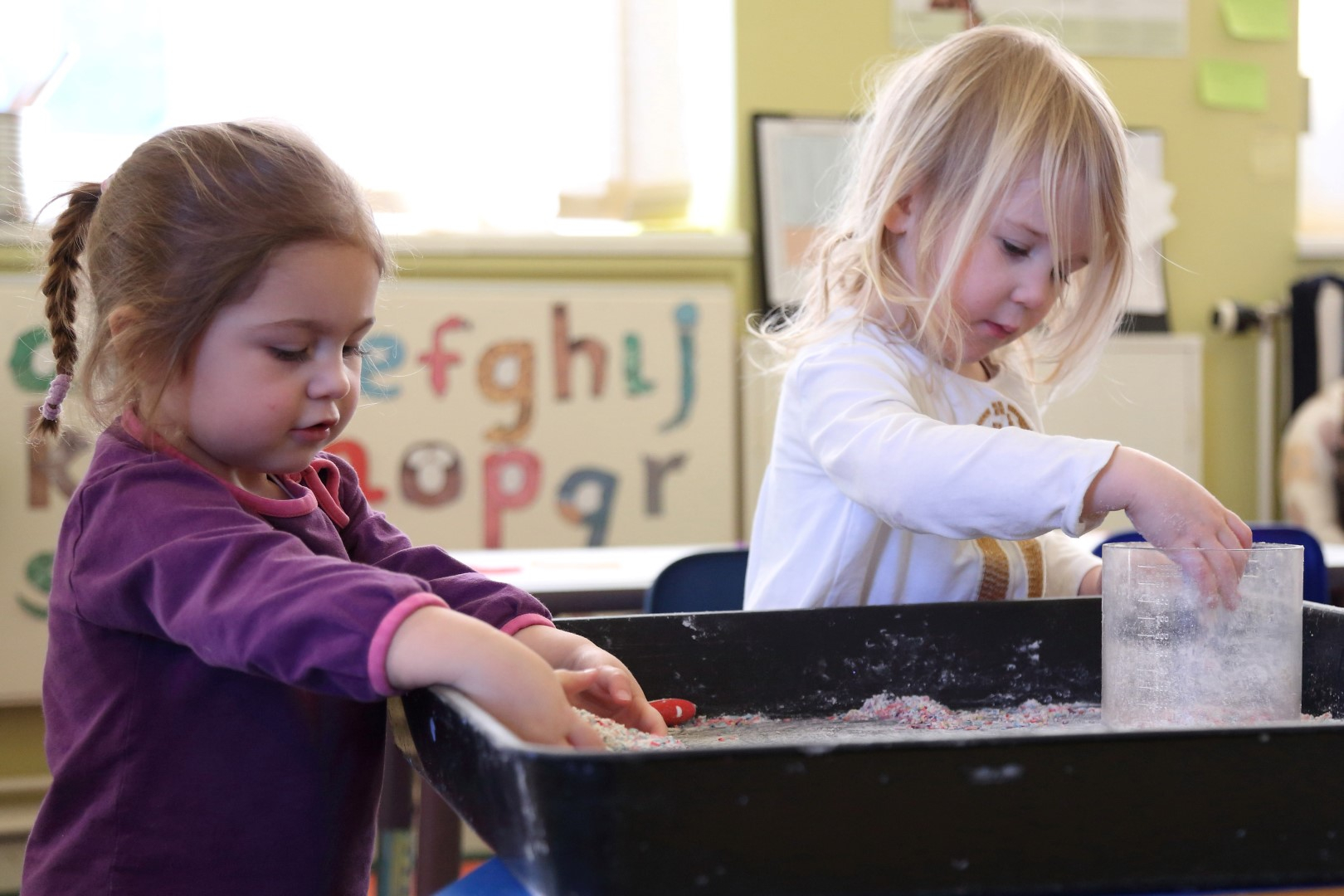 How to apply for a place
If you wish to apply for a place, simply contact the school by phone, e-mail or in person and ask for an application form.
You are welcome to look around our nursery and our school.
Information
Click to download